Registration Open For Gibby's Gallop
We are very excited to announce that Gibby's Gallop has been officially sanctioned by USA Track and Field and registration can begin! Please download the attached form or sign up online to register. 
The very first Gibby 5k run/walk/8k run will be held on Oct. 11, 2014 beginning at 9:30 a.m. Pets and strollers are welcome.
Events/Races With Sanction Numbers
- Men/women 5 km run - 10/11/14 9:30 a.m. - USATF certified course**: NJ14534JHP
- Men/women 5 mi. run - 10/11/14 9:30 a.m. - USATF certified course**: NJ14535JHP
Gibby's Gallop information on the USATF website »
How to Register
Register for Gibby's Gallop Online »
Download the PDF signup form under "resources" below or click on the link above or Run Sign Up logo to register. If you're on a smartphone, scan the QR code to access the signup page!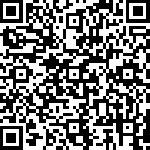 Oct 11 - Save the date!
Contact Andy Ball 973-222-8748 or andyran2832@yahoo.com with any questions.