Gibby's Gallop Returns Oct. 1, 2016
The Gibby's Gallop 5K run/walk and 5 mile run returns too Montville, NJ on Saturday, Oct. 1, 2016. Proceeds from this annual event benefit a memorial scholarship fund, "The Gibby," given to a deserving senior from the Boys and Girls U18 Morris Rugby teams at the conclusion of their spring season.
Register using the link below or by scanning the QR Code on your phone. 

​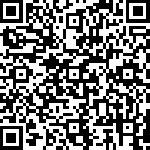 Gibby's Gallop 5K Run/walk
Start Time: 9:30am EDT
End Time: 12:00pm EDT
Price: $25.00 Race Fee + $2.50 SignUp Fee 
Registration: Price increases to $30.00 after September 24, 2016 at 11:59pm EDT 
18 and Under: $15 race fee plus $2.50 sign-up fee.
Gibby's Gallop 5 Mile Run
Start Time: 9:30am EDT
End Time: 12:00pm EDT
Price: $25.00 Race Fee + $2.50 SignUp Fee 
Registration: Price increases to $30.00 after September 24, 2016 at 11:59pm EDT